Sugar Maple Cookie Table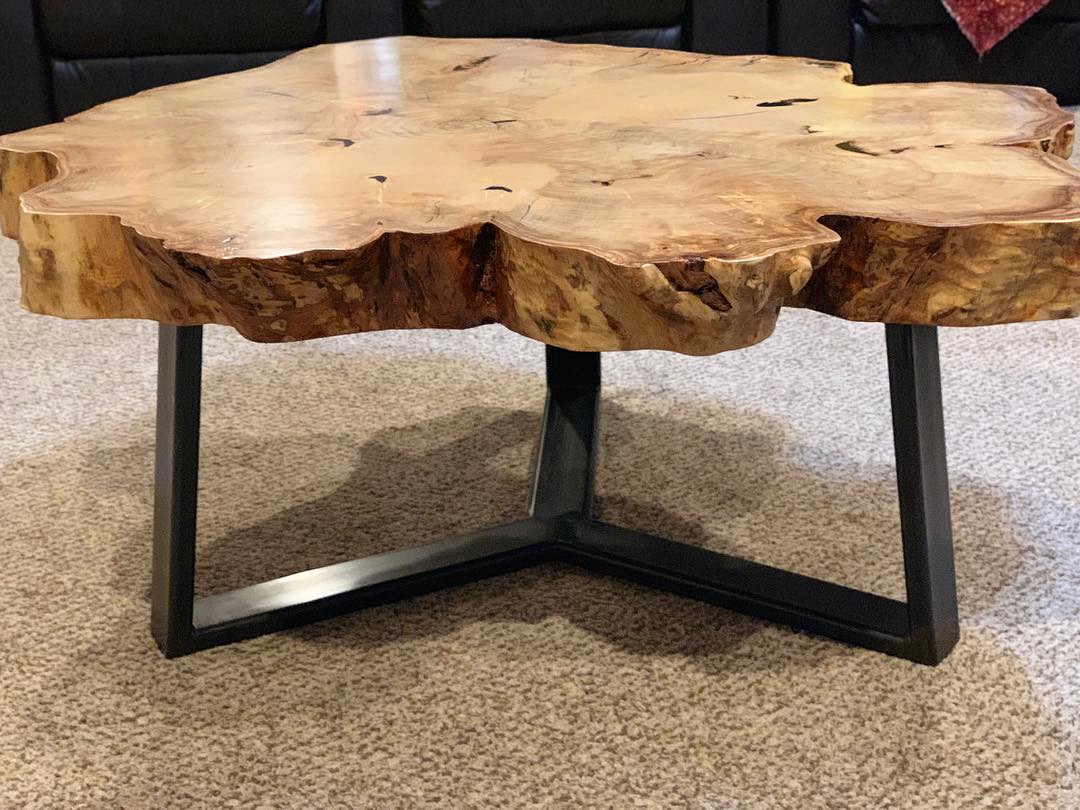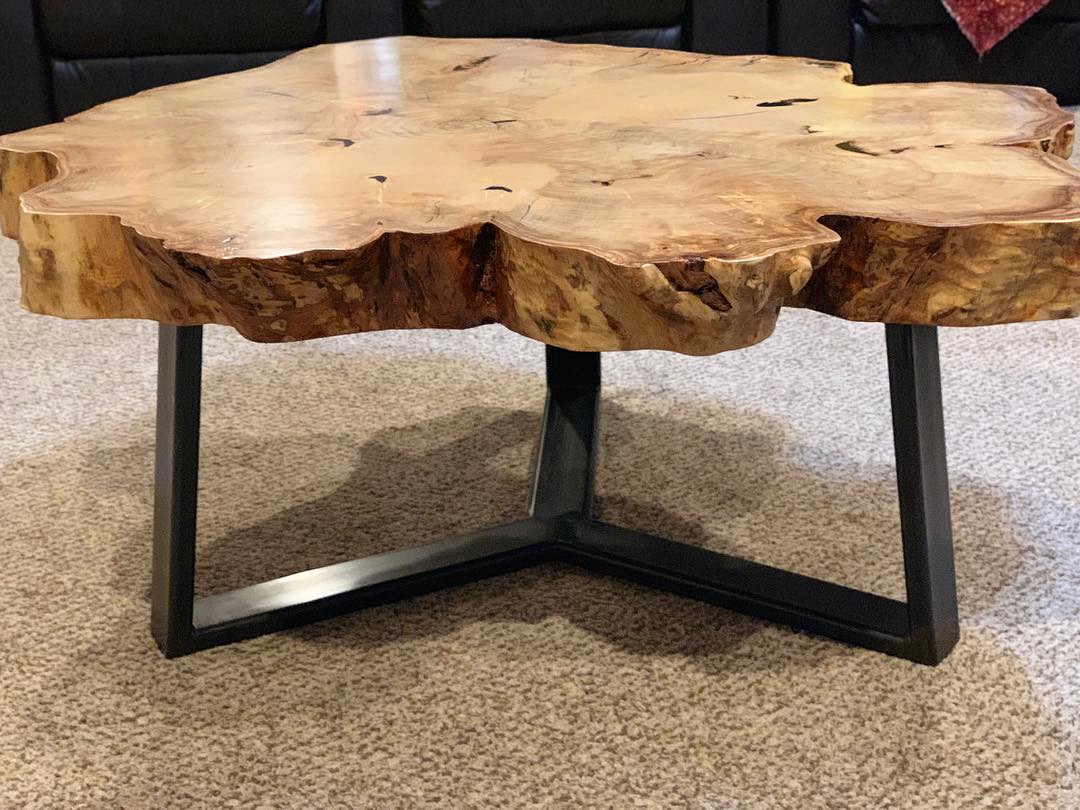 sold out
Sugar Maple Cookie Table
A round slab cut from the cross section of a tree is sometimes called a "cookie". So, of course, this Maple cookie became the Sugar Maple Cookie Table.
Cracks and gaps have been filled with black epoxy and I had a custom triangular base fabricated in Portland Oregon. At 3 1/2 inches thick this coffee table is absolutely one-of-a-kind and amazing! At its widest point it is 46 inches by about 39 inches with an overall height of 19 inches. It does have adjustable leveling feet on the bottom of the triangular base. The slab is finished with multiple coats of durable water-based sealant
Please feel free to contact Ryan@hubbardshandmade.com if you have questions about this piece or commissioning a project!